I am a writer. I published my first story in the spring semester of first grade (1978) when I wrote the sci-fi thriller "Me and My Rodot." In second grade I moved out of the sci-fi genre and slipped into the world of fantasy when I wrote about the adventures of a lonely dragon trying to find a friend. I do not remember the name of the story but I know the dragon was pink and blue-green. I am pretty sure the inspiration for that dragon came from my Fisher-Price Castle.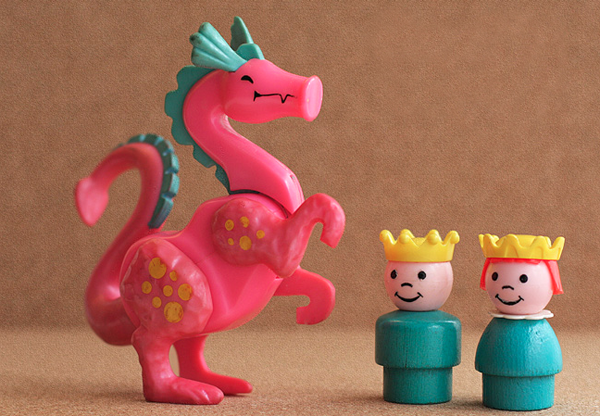 After second grade the stories stopped. I did not publish another story until the Fall of 2006 when I published the short story
"All in Good Time"
in
two different publications
.
As a middle school ELA teacher I find that my story is not that different from most of my students. Creative opportunities dried up in late elementary and middle school and high school will be a virtual waste land of textbook definitions and meaningless math problems.
I believe that the biggest benefit of having brick and mortar schools, and thus paying teachers like me, is the opportunity for students to collaborate and share throughout the day. The problem is that many teachers just want to control the day and in doing so work hard to shut down the one benefit of the school building: each other.
That is not my style of teaching. But I only teach 147 out of 1,000 students in my school and I see those 147 for only fifty minutes a day. Faced with those numbers it seemed like a good time to stop worrying about other students and just do my best to teach my students. I tried, but like sand in the eye the problem kept annoying me.
I learned through "The 7 Habits of Highly Effective People" that everyone has a
Circle of Influence and a Circle of Concern
. I was concerned about many students but could only influence a few. What could I do to increase my Circle of Influence?
I pondered the question for over a year. Letting the problem incubate in my sub-conscious, allowing the seed of creation to germinate and take hold. I did not share my concerns with anyone. I needed time to create relationships, to find like minded thinkers and then wait for the perfect time to let my idea out into the sunlight.
During the first few summer workdays in August I shared the idea with my ELA department head, Troy, and a fellow ELA teacher, Joe. I do not know if I realized it then or not, but I think the future of my idea hung in the balance in the dead space between my words and their thoughts.
With a simple idea, unbridled enthusiasm and support from two visionary teachers "
The Crumpled Paper
" was created. A student run and student created anthology of work curated from our school's middle school population. The plan would be to hire an editorial staff made up of eighth graders who oversee the creation of submission guidelines, submission acceptance, layout, sales and advertising. They would also oversee editorial departments made of sixth and seventh graders.
The plan looked good on paper but it was a new after school option, we did not even know if we would have any students interested. But to dive right into the old cliche, "If you build it, they will come."
About fifteen students showed up to our first Tuesday meeting in September. I like to imagine that if something like this had been offered during my three year tour of duty through middle school, I would have walked into that room wondering, "What is an anthology?"
Troy, Joe and I hired our editorial staff and from there I have to say everything good created from this project has come from the students. After a semester of meetings, debates and collaborations they published the first edition of The Crumpled Paper a month ago. They had hoped to sell about 40 copies. In two days they sold 175 copies and took 48 pre-orders for the second edition coming out at the end of March.
The most rewarding part, besides watching students create something from nothing, is knowing over sixty students published original works of art, poetry, photography and short stories.